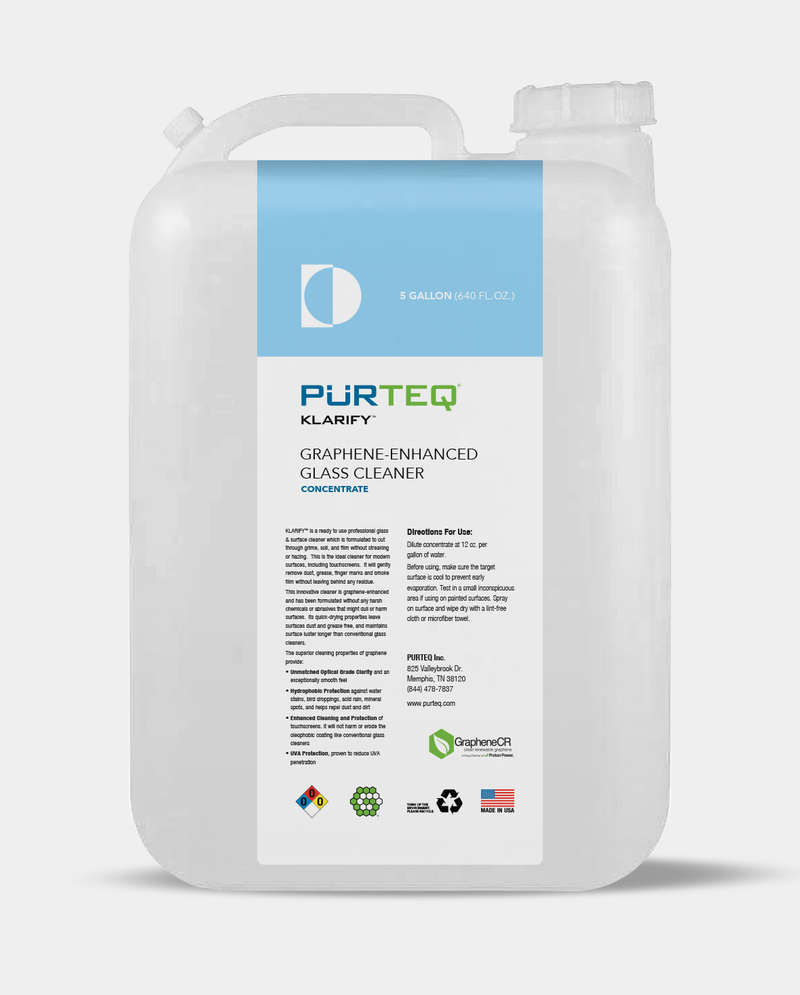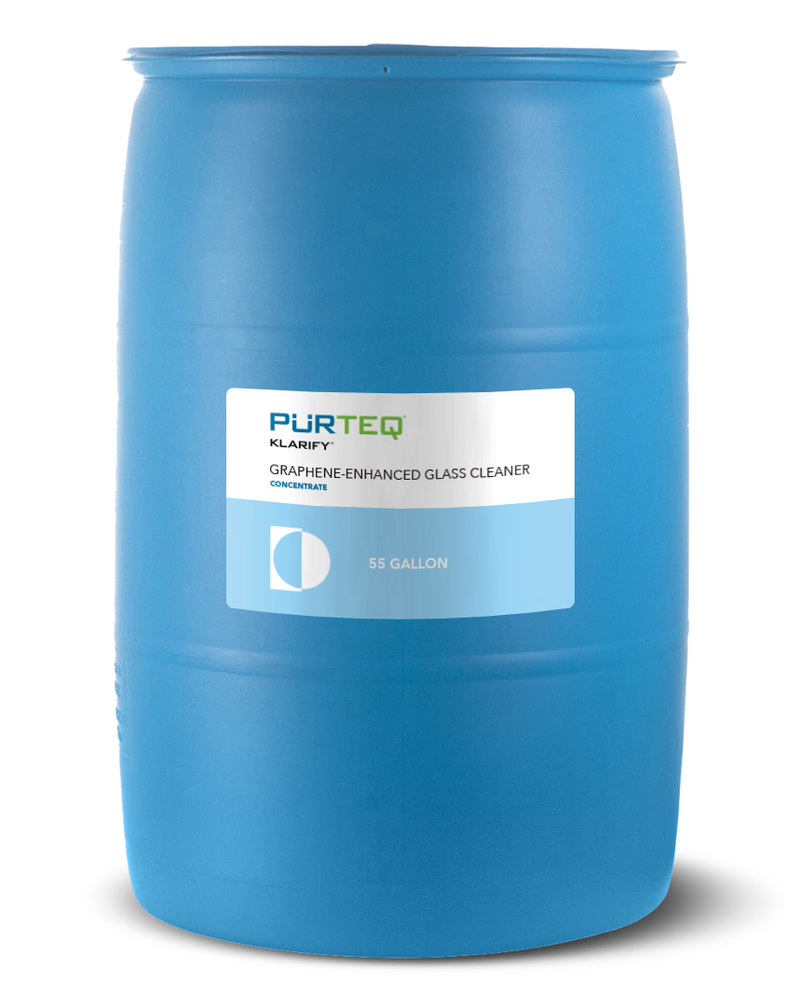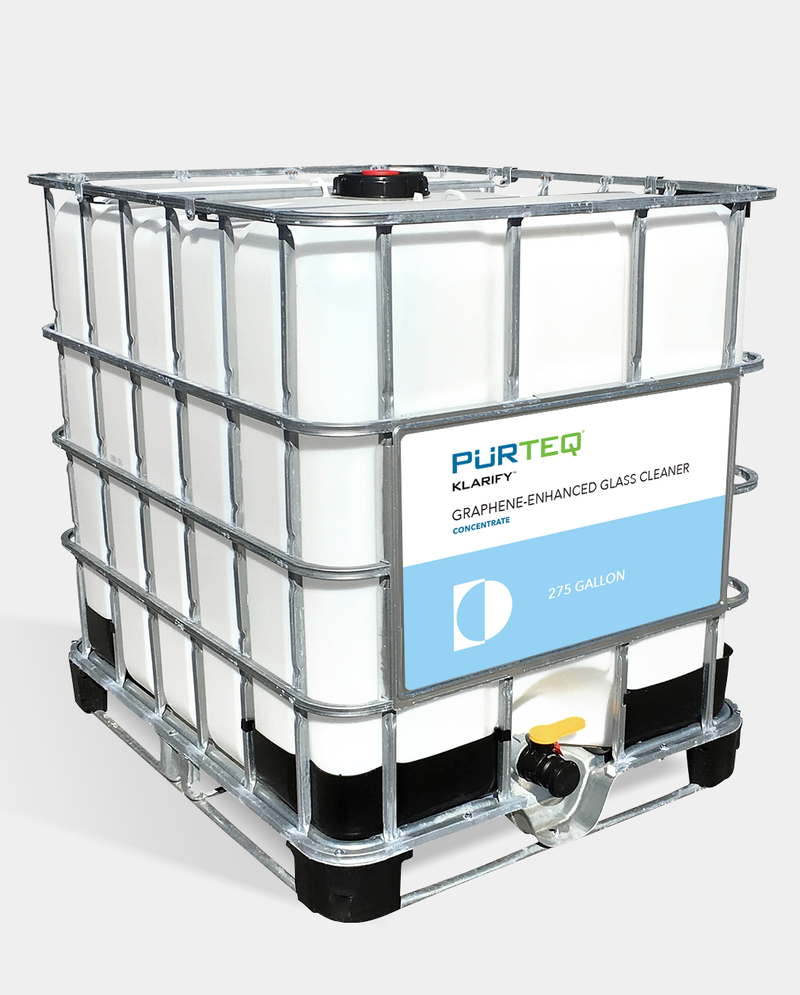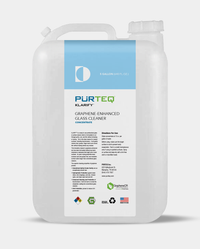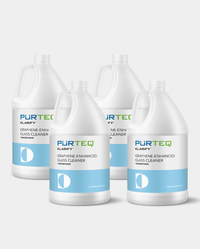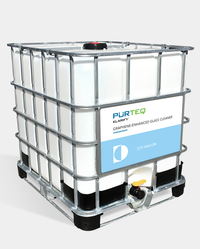 GRAPHENE-ENHANCED GLASS CLEANER
Available in both Ready-To-Use (RTU) and Concentrate.

MADE FOR TODAY'S SURFACES
Non-toxic and ammonia-free, KLARIFY is uniquely formulated to deliver optical grade clarity on windows, windshields, and tinted glass. Safely cleans touchscreens, stainless steel, and more. Removes dirt, dust, grime and smudges, while providing a hydrophobic, streak-free shine.
Powered by Graphene, KLARIFY builds a new layer of protection that repels water, oil, and harmful UV rays with each application
Graphene, the world's strongest and thinnest material - makes KLARIFY keep glass cleaner, longer
KLARIFY does not contain ammonia or other toxic chemicals
Produces optical grade clarity without streaks or hazing, and builds surface protection with every use, so the more you use it the less you need it!
Use on windows, windshields, whiteboards, eyeglasses, touchscreens, and TVs. It's perfect for stainless steel and granite countertops too.
Unique hydrophobic formula bonds quickly to the surface of glass, giving it an instant water- and dirt-repellent coating
Cleans and lubricates without streaking, hazing, or smearing
Cuts through dirt, dust, grease, grime, and other film contaminants
Prevents damage from bird droppings, dead bugs, tree sap, and harsh chemicals
VOC-compliant; NPE-free; water-based; phosphate-free; biodegradable
Ammonia-free glass cleaning solution that delivers a fast and easy streak-free shine
Ready To Use (RTU) available in 32 oz.
Concentrate available in 1 Gallon, 5 Gallon, 55 Gallon, and 275 Gallon
Yield: 1 Gallon Concentrate: 10 Gallons RTU
Use as directed on product label